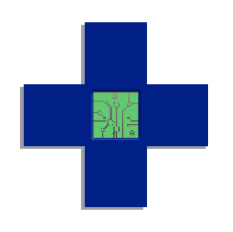 Our Focus:
Med Labs is a U.S. manufacturer of high-quality medical electronic equipment.  We specialize in Electronic Muscle Stimulators, Neuromuscular Stimulators, Nurse Call Switches and Alarms for people with high-level paralysis.  
Our Mission:
The policy and goal of Med Labs, Inc. is to provide safe, effective, and reliable medical equipment at affordable prices.
Our Company:
Med Labs was started by Philip Norvell in 1969, following a 7 month hospitalization with Guillain Barré Syndrome.  He was stricken while a graduate student in Electrical Engineering at University of California, Santa Barbara.  He was almost totally paralyzed, only able to move his head slightly from side to side, open and close his eyes and jaw, and move one thumb.  He was unable to talk due to severely impaired breathing, which required tracheostomy and a mechanical ventilator.  Unable to use any available nurse call switch, Philip almost died when the ventilator failed and he could not summon help.  As an engineer, he was confident that he could design a nurse call switch that would be usable by many people with high-level paralysis.  Over the next several months, this lead to the development of E-Z CALL Nurse Call Switch and PA-1 Portable Alarm. Later, Bite-or-Puff Mouth Operated Air-Switch was added to increase the number and range of people who could call for assistance.  Our other products, the EMS-1C Muscle Stimulator and EMS-2C Muscle/Neuromuscular Stimulators were initially developed for his own use, while in a Rehabilitation Hospital.  After many years of updating and improvements, they are widely recognized as the "Gold Standard" in portable Electronic Muscle Stimulators.
Designed and manufactured locally in Santa Barbara, CA, these products are shipped world-wide.  Please contact us for direct sales, or for a Distributor near you.  
Excellence
in Medical Engineering
since 1969